1970's
City Beneath the Sea – 1971
On January 25, 1971, the science fiction television film and pilot for a proposed series by Irwin Allen, City Beneath the Sea aired. Starting as a ten-minute demo reel to sell the plot and concept to television studios, this two-hour televilm for NBC has remained a cult favorite amongst sci-fi and Irwin Allen fans. Known as One Hour to Doomsday in the UK, an underground city, Pacifica, is built and used to store America's gold reserve and an unstable explosive element, H128, that can only be safely contained when surrounded by gold. Pacific, however, comes under threat from a meteor. Roberty Wagner played Brett Matthews. Also appearing in this movie were Stuart Whitman (The Longest Day), Rosemary Forsyth (ITAT – When Good Friends Get Together), Joseph Cotten (ITAT – Beyond a Reasonable Doubt and To Lure a Man), Sugar Ray Robinson, James Darren, and Robert Colbert.
Crosscurrent – 1971
On November 19, 1971, the television movie Crosscurrent aired. Robert Wagner played Howard McBride in this movie about two San Francisco detectives who investigate the syndicate contract killing of a shipping tycoon's son committed on one of the city's famous cable cars. The trail leads to a drug kingpin, the victim's sister, a family business associate, a shady physician, and a nervous police captain. Also starring were Carol Lynley (H2H – Hartland Express and ITAT – A Boom at the Top) Jose Ferrer (Airport 79) and Robert Hooks (H2H – Bahama Bound Harts).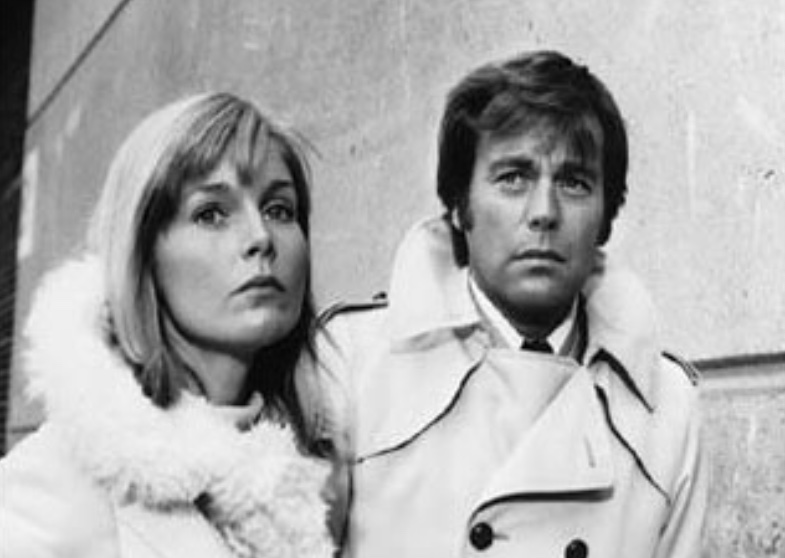 Killer by Night – 1972
On January 7, 1972, the television movie, Killer by Night aired. Dr. Larry Ross (Robert Wagner) is trying to fight a diptheria epidemic when he comes in conflict with a police captain who is using all his resources to track down a cop-killer in a seemingly unrelated case. Also appearing in this movie were Greg Morris, Diane Baker, Mercedes McCambridge (Concord – Airport '79), and Robert Lansing. The movie featured an original score by Quincy Jones.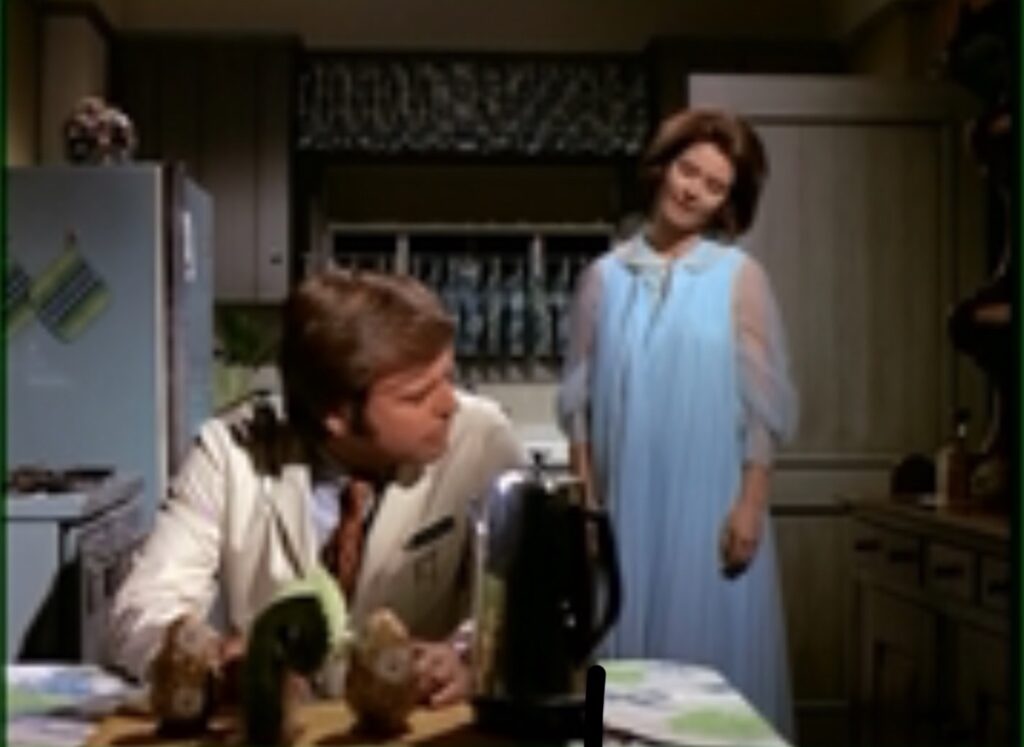 Madame Sin – 1972
On January 15, 1972, the British thriller film Madam Sin was released. The title character is a vicious villainess (Bette Davis: ITAT – Touch of Magic) who commands a Thought Factory in the Scottish Highlands. Intent on achieving word domination, she kidnaps ex-CIA agent Anthony Lawrence (Robert Wagner) and forces him to help her hijack a secret nuclear weapon, the Polaris submarine. In his book, Robert Wagners discusses Bette Davis and working with her.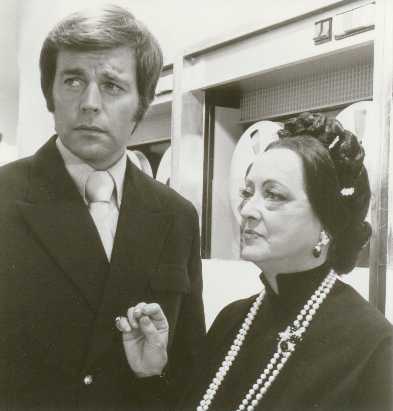 "The Streets of San Francisco" – 1972
On September 16, 1972, the pilot episode of The Streets of San Francisco aired. Detectives Stone (Karl Malden) and Keller (Michael Douglas) try to reconstruct the final days of a murdered woman in order to find clues to identify her killer. Based on the detective novel Poor, Poor Ophelia. Robert Wagner played attorney David Farr. The episode also starred Andrew Dugan (Loring Michaels in Bahama Bound Harts – H2H, two episodes of Switch, and the uncredited narrator for the Splendour in the Grass trailer.)
The Affair – 1973
On November 20, 1973, The television movie The Affair aired. Courtney Patterson (Natalie Wood) is a beautiful young songwriter who is physically disabled due to polio. Her condition has made her emotionally guarded, but when she meets Marcus Simon (Robert Wagner), a handsome older attorney, she cautiously moves towards romance. Although Courtney remains wary of intimacy, Marcus slowly wins her over. Unfortunately, her family is not supportive of their relationship, providing yet another obstacle that the couple must overcome. The movie stars Natalie Wood (RJ's wife, H2H Pilot, Cat on a Hot Tin Roof, All The Fine Young Cannibals and 2 episodes of Switch ( The Cage and the Cruise Ship Murders)), and Bruce Davison. Natalie was pregnant during filming and when their daughter was born, she was named Courtney after her character in the movie.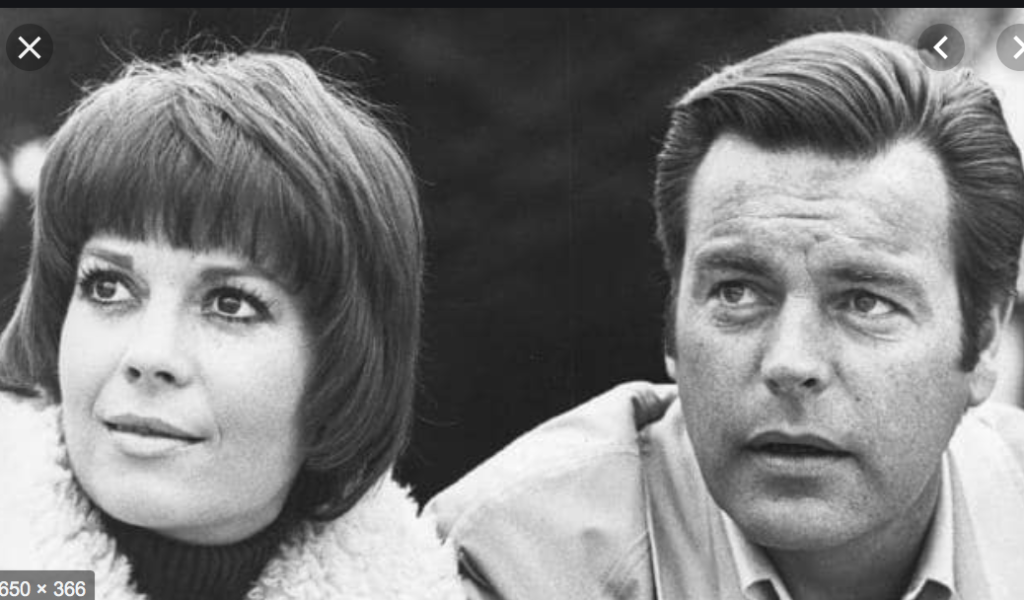 The Towering Inferno – 1974
On December 16, 1974, The Towering Inferno aired. A fire breaks out at the world's tallest skyscraper during the opening dedication ceremony, trapping society's most prominent citizens on the top floors. An overworked fire chief and the building's architect must cooperate in the struggle to save lives and subdue panic, while a corrupt, cost-cutting contractor tries to evade responsibility for the disaster. This suspense thriller won three Academy Awards and has a star-studded cast. Robert Wagner played Bigelow. Also starring were Fred Astair (ITAT– Al Mundy's father), Paul Newman (Harper, Winning), Susan Blakely (The Concorde… Airport '79), Faye Dunaway (El padrine, A Man of Faith), Steve McQueen (The War Lover), Robert Vaughn (Hustle), Richard Chamberlain, Jennifer Jones, and William Holden.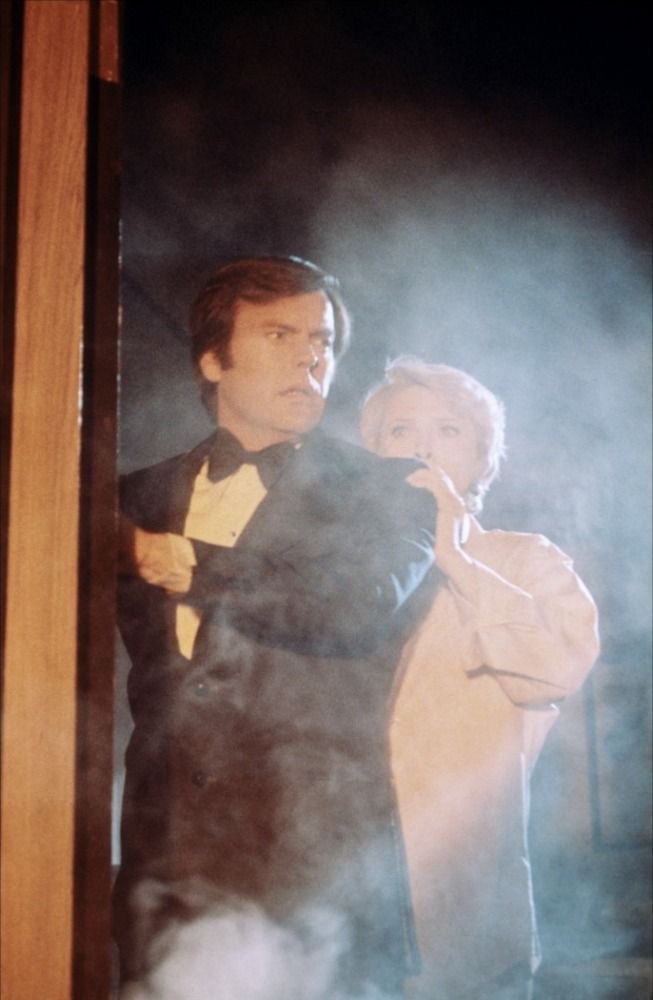 The Abduction of Saint Anne – 1975
On January 21, 1975 the movie Abduction of St Anne premiered. Detective Dave Hatcher (Robert Wagner) is hired by a Bishop to verify reports a young girl is a possible modern day saint. If true, he is to kidnap her from her mafia boss father and their heavily guarded home. Based on the novel, The Issue of the Bishop's Blood, by Thomas Patrick McMahon. Also in this TV movie are E.G.Marshall (The Mountain and Broken Lance), Kathleen Quinlin ( Switch-The Deadly Missiles Caper), William Windom (There Must be a Pony and H2H– With this Hart, I Thee Wed), James Gregory (The Frogman) and Pat Conway in his final movie.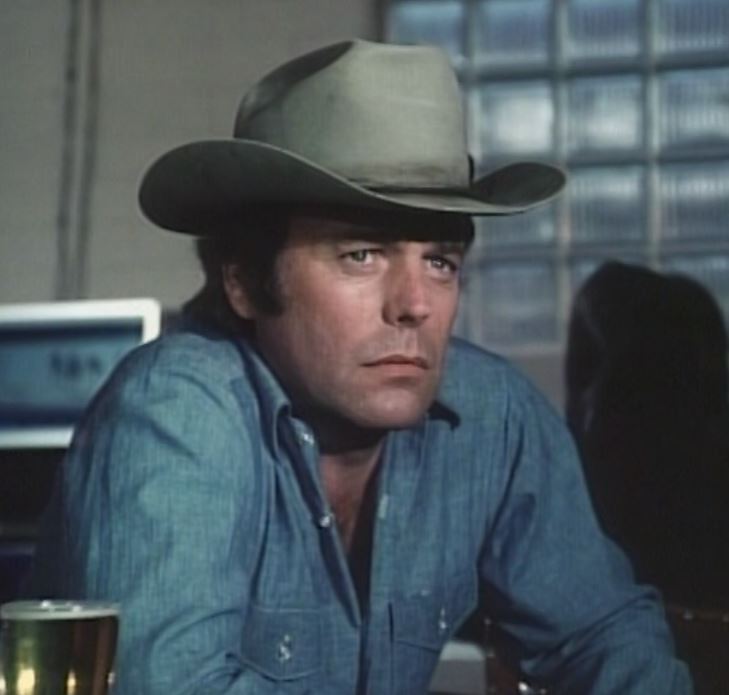 Midway – 1976
On June 18, 1976, the film Midway was released. A dramatization of the Battle of Midway in WWII, the film follows the breaking of Japanese encryption codes which reveal a plan to attack. Issues that Japanese-Americans dealt with during this time are explored. An all-star cast included Cliff Robertson (Brainstorm with Natalie Wood), Eddie Albert (Switch and Airport '79), James Shigeta (ITAT – Fong Sing), Robert Mitchum (The Hunters), Charlton Heston, Henry Fonda, Hal Holbrook, and Glenn Ford. Robert Wagner played Lieutenant Commander Ernest L. Blake.
Death at Love House – 1976
On September 3, 1976, the movie Death at Love House premiered. Donna and Joel Gregory (Kate Jackson and Robert Wagner) are researching a book about long-dead Hollywood goddess Lorna Love. Joel, whose father had an affair with Lorna, becomes obsessed with her while staying at her haunted estate and interviewing old "friends." Donna must break the spell to save her marriage and their lives. This movie also includes Joan Blondell (Switch – Mrs. Lear), John Carradine (The True Story of Jesse James), Dorothy Lamont (H2H in Max's Waltz as Katherine Prince), and Joseph Bernard (ITAT as Boris in Locked in the Cradle of the Key).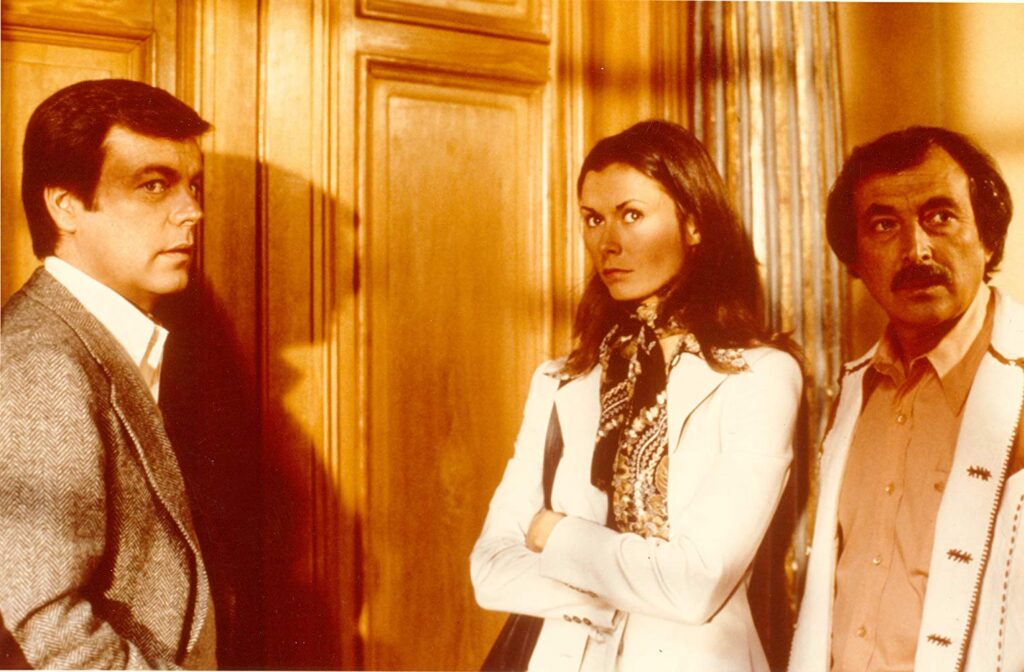 Cat on a Hot Tin Roof – 1976
On December 6, 1976, the movie Cat on a Hot Tin Roof aired. This television production of Tennessee Williams' Pulitzer winning play was about a deep southern family rooted in crisis. The family of rich Mississippi cotton grower Big Daddy (Laurence Oliver) learns he is close to death during a birthday party. A night of surprising revelations follows as each family member speaks their painful truths. Robert Wagner plays Brick, the son of Big Daddy while his actual wife, Natalie Wood (H2H pilot, The Affair, All the Fine Young Cannibals, and Switch – The Cage and the Cruise Ship Murders), played his television wife, Maggie, "The Cat." Maureen Stapleton also appeared in this production.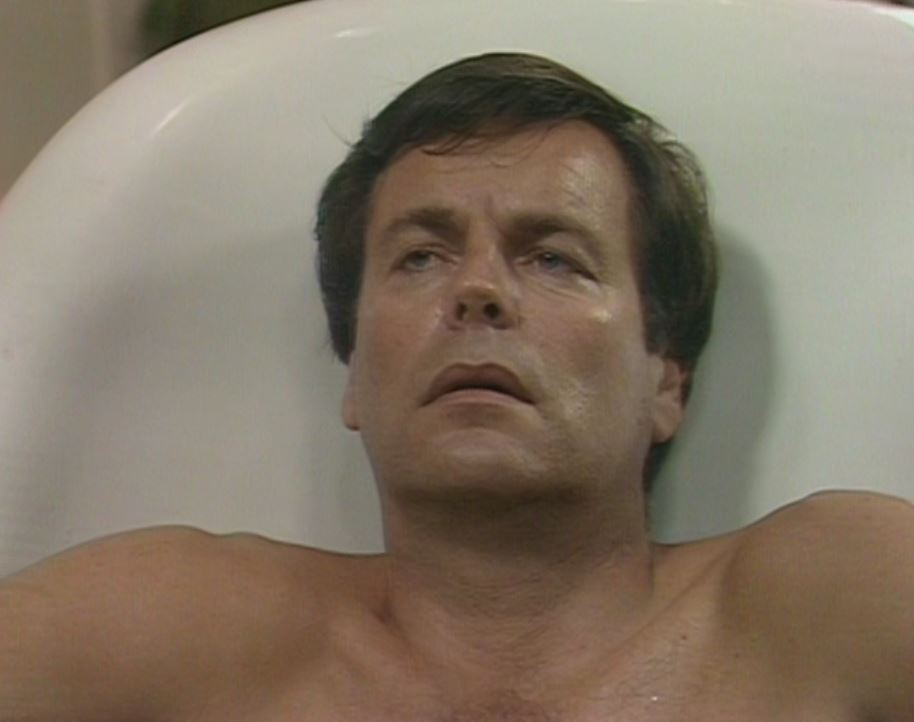 The Critical List – 1978
On September 11, 1978, the two-part television movie The Critical List aired. Based on a novel by Marshall Goldberg, a hospital director in line for a federal cabinet post (Lloyd Bridges) finds his private life may jeopardize that appointment then he discovers himself in the middle of a scandal involving stolen federal health funds. Robert Wagner played the role of Dr. Nick Sloan. Also starring Buddy Ebsen (Between Heaven and Hell), Barbara Parkins (To Catch a King), Melinda Dillon, and Lou Gossett, Jr.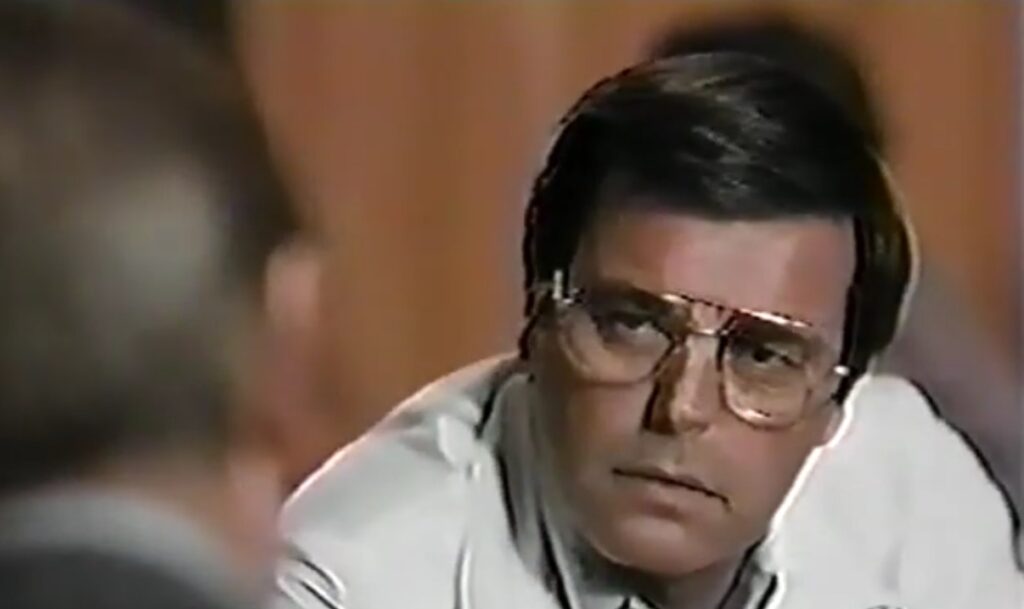 Pearl – 1978
On November 16, 1978, the first of the three-part miniseries Pearl aired. The film was based on the novel of the same name by Gerald Green and screenplay was written by Oscar winner Sterling Silliphant (In the Heat of the Night). This star-studded miniseries revolves around the lives of personnel and residents at and around the Pearl Harbor naval base and how they were changed forever on December 6, 1941. Robert Wagner played Captain Cal Lankford. Also appearing in the miniseries were Marion Ross (H2H – Secrets of the Hart), Angie Dickinson, Lesley Ann Warren, Dennis Weaver, and Katherine Helmond.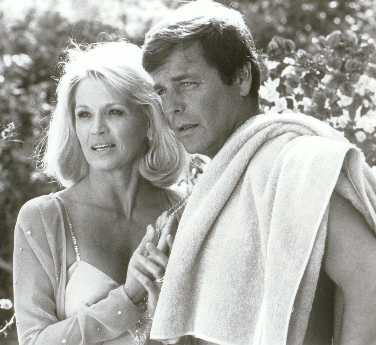 1980's
The Concorde … Airport '79 – 1980
On August 3, 1979, The Concorde… Airport '79 premiered. American based Federation World Airlines acquires a Concorde jet, which will make its inaugural commercial flight from Washington, D.C. to Paris then to Moscow as a goodwill gesture prior to the 1980 Olympic Games. Among those on board is Maggie Whelan, a television reporter who is taking both legs of the trip. Just after boarding at Dulles International Airport, she receives conclusive documentation indicating that her aerospace contractor boyfriend, Dr. Kevin Harrison (Robert Wagner) is complicit in illegally selling arms to enemy regimes. Regardless, Maggie still loves Kevin, who vows to do the right thing by making a public statement to his illegal activities. Maggie intends on making an on-air report of the story once she arrives in Moscow. Kevin, however, has other thoughts. He plans on destroying the documents with the most convenient way being to bring down the Concorde with Maggie on board. He initially wants the attack on the plane to appear as a technical error then pins it on one of the many activist groups opposed to either the Concorde itself or the upcoming Olympics. Concorde pilots Joe Petroni and Paul Metrand do whatever they have to do to combat the attacks on the plane, unaware of who the mastermind behind the attack is. Also appearing in this film are Eddie Albert (Switch), Frank Parker (H2H – Slow Boat to Murder), Nicolas Coster (Fred Brunis – H2H-Blue & Broken Harted), David Warner (Mr. Bowlly – H2H – Two Harts are better than One), John Davidson, and Charo.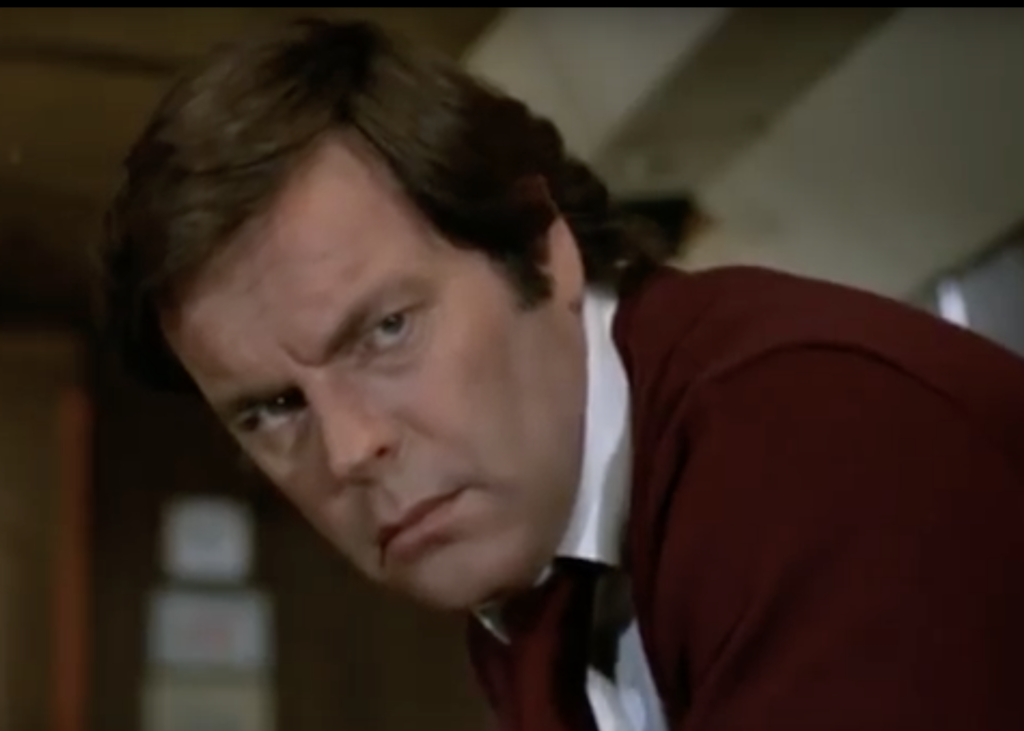 Curse of the Pink Panther – 1983
On August 12, 1983, the movie Curse of the Pink Panther was released. When legendary Inspector Clouseau goes missing, the New York Police Department is enlisted to find him. While traveling to France, Sergeant Clifton Sleigh bumbles his way into and out of trouble as he encounters a number of characters from Clouseau's past, including charismatic jewel thief Charles Litton (longtime friend David Niven) and his womanizing nephew, George (Robert Wagner.) This film also starred Roger Moore and Capucine (Lily Von Borg – H2H – Hart of Diamonds)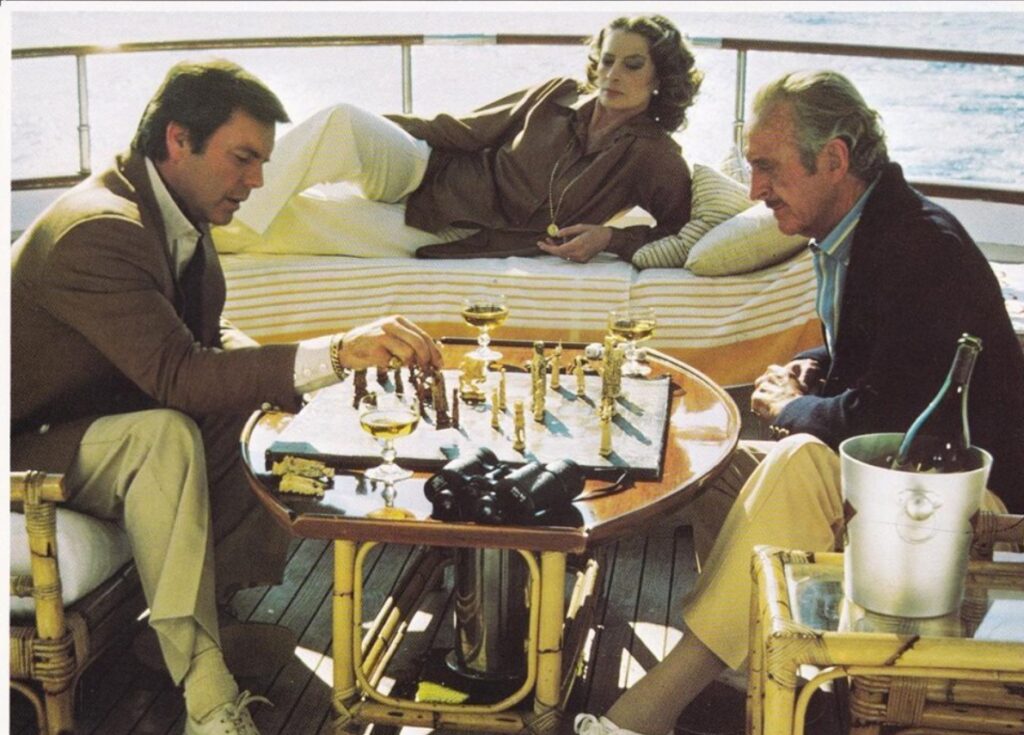 I Am the Cheese – 1983
On November 11, 1983, the movie I Am the Cheese debuted. Based on a novel by Robert Cormier, Paul Delmonte / Adam Farmer (Robert MacNaughton ET), decides to take a bike trip to visit his father, a newspaper reporter who was enrolled in the Witness Protection Program, in the hopes this will unlock the mysteries of his subconscious. The family was involved in a car accident which killed his parents, and Paul/Adam was admitted to a government mental asylum. Robert Wagner meets young Paul, who thinks he is a psychiatrist, trying to delve into his troubled past. Also starring in this movie were Hope Lange (In Love and War and The True Story of Jesse James)and Don Murray (Knots Landing.)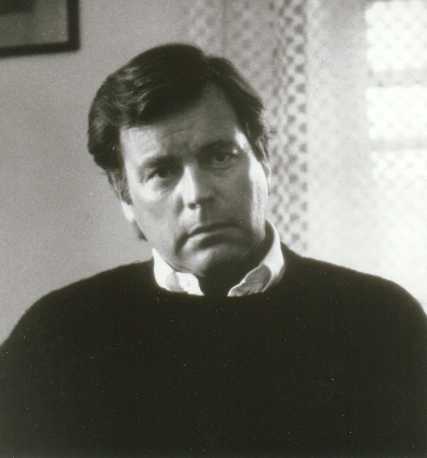 To Catch a King – 1984
On February 12, 1984, To Catch a King was released. Joe Jackson (Robert Wagner) is a successful nightclub owner who gets drawn into preventing a plot to kidnap the Duke of Windsor in 1940. The movie also starred Teri Garr (ITAT – The Beautiful People), John Standing, and Barbara Parker (Peyton Place.)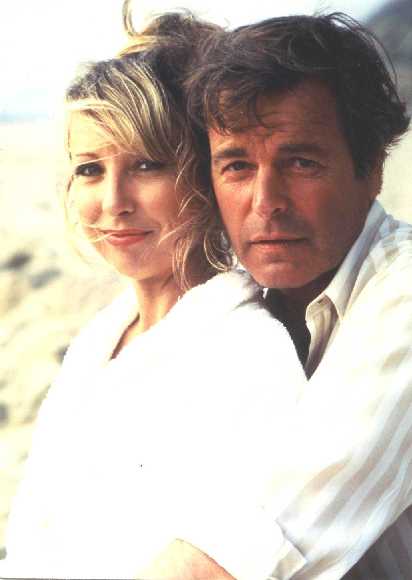 There Must Be a Pony – 1986
On October 5, 1986, the film There Must Be a Pony debuted on ABC. Elizabeth Taylor starred as Marguerite Sydney, a celebrated Hollywood star attempting a comeback after a stay in a mental hospital while trying to re-establish a relationship with her teenage son (Chad Lowe). She also embarked on a risky romance with a mysterious and handsome new suitor (Robert Wagner).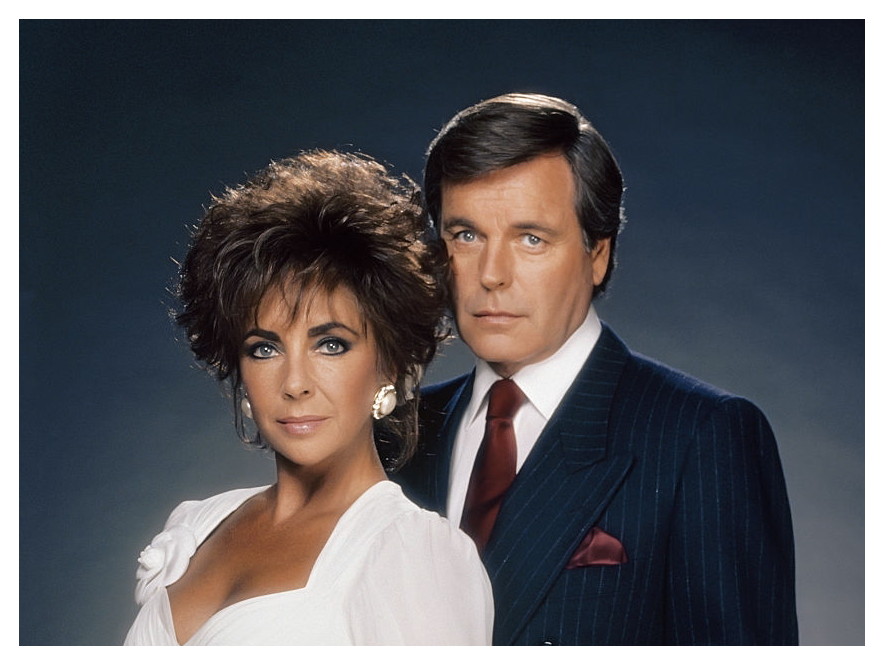 Love Among Thieves – 1987
On February 23,1987, Love Among Thieves was released. This mystery-comedy has Robert Wagner as a cigar smoking stranger who helps a concert pianist trade stolen Faberge eggs for her kidnapped fiancé. Audrey Hepburn made her last starring role in this movie (Robert Wagner mentions her and this movie in his book). The movie also starred Jerry Orbach (Dirty Dancing & Law and Order) and Samantha Egger (H2H – Long Lost Love.)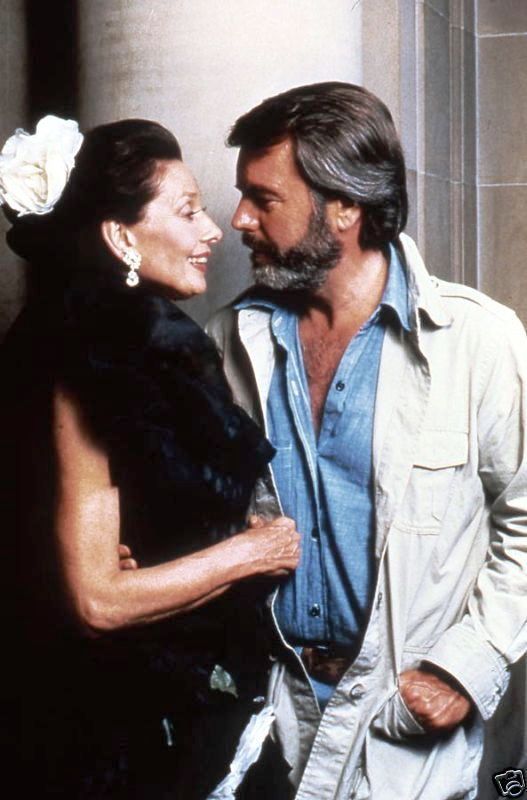 Windmills of the Gods – 1988
On February 7, 1988, Windmills of the Gods, Part 1 and on February 9, 1988 Part 2 aired. The New U.S. Ambassador to Romania and Mike Slade (Robert Wagner) deal with a shadowy international plot to assassinate the ambassador. The movie also starred Jaclyn Smith as the ambassador (Switch – Death Heist, The Late Show Murders, & Las Vegas Roundabout and she was mentioned in his book.)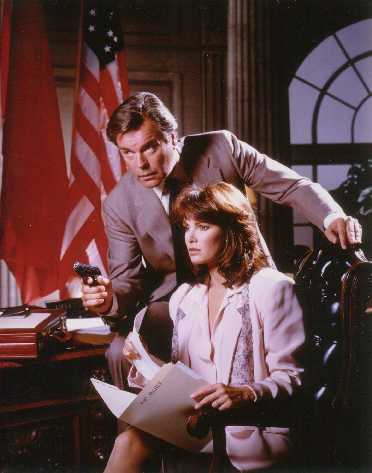 Indiscreet – 1988
On October 24, 1988, the movie Indiscreet aired. Leslie Anne Down stars as a British movie star who falls for an American Diplomat (Robert Wagner), who is posing as a married man. She soon learns that his marriage is an elaborate charade. She takes revenge on him for this, which sparks a romantic misadventure.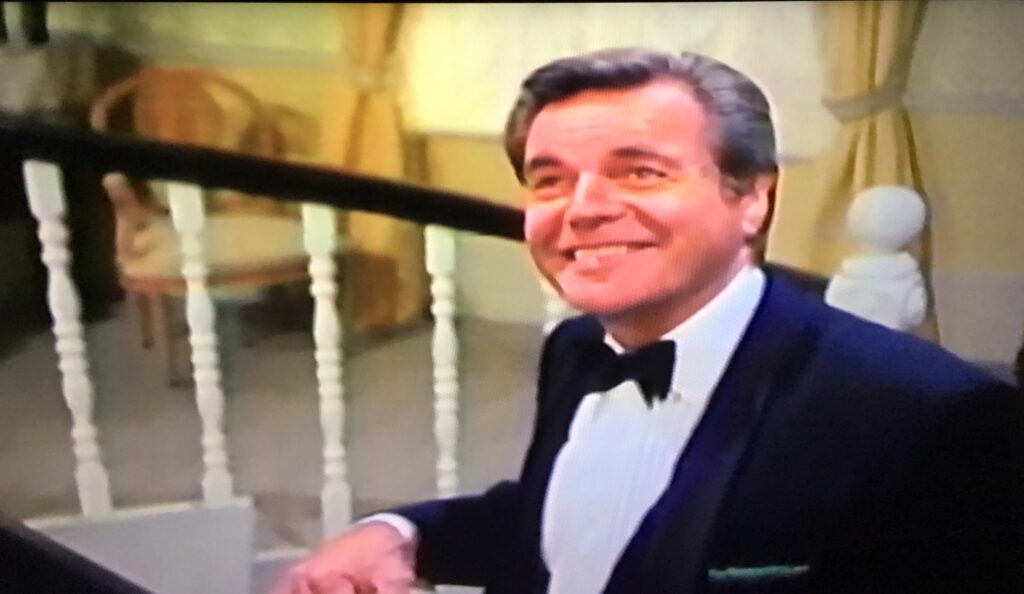 Around the World in 80 Days – 1989
On April 16, 1989, Around the World in 80 Days aired. Based on the Jules Verne classic, Phileas Fogg (Pierce Brosnan) wages his fortune that he can travel around the globe in 80 days while being pursued as the suspect in a bank robbery by Inspector Fix (Peter Ustinov.) Robert Wagner played Alfred Bennett, who became involved with Phileas Fogg. This was a star-studded extravaganza with many guest stars including Jill St. John (H2H pilot Banning, How I spent my summer Vacation), Jack Klugman, Lee Remick, Stephen Nichols, and Roddy McDowell (H2H pilot and a lifelong friend.)