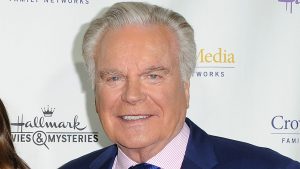 ---
RJ's star is located at 7021 Hollywood Blvd. Secamore Street is the cross street.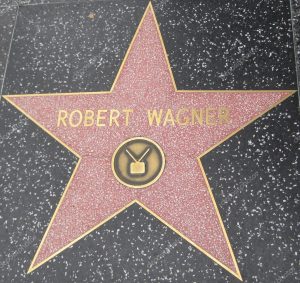 1. Follow Robert Wagner on social media at the following addresses:
Official Robert Wagner Facebook page:
Any other accounts of persons claiming to be Robert Wagner are fraudulent and misleading.
2. Requests for autographs cannot be accommodated. You may look on eBay for autograph pictures to purchase. If you attempt to mail items to Mr. Wagner's home, your items will be shredded.
3. There are no plans to continue the Hart to Hart movies. There were 8 movies produced 10 years after the original show went off the air. That is not the norm.
4. You can purchase all seasons and all of the Hart to Hart movies from Amazon.com or any video retailer.
5. RJ has no control over the distribution rights to It Takes a Thief, Hart to Hart, Switch, Banning, How I Spent my Summer Vacation, etc. If you would like to see these movies/television series you must contact Columbia Pictures. It Takes a Thief & Hart to Hart have been released and can be purchased through Amazon.
You can try to find copies on ebay or moviesunlimited.com but there are no guarantees.
6. If you are wanting to schedule an interview, you will need to contact RJ's PR person: Alan Nierob with Rogers & Cowan, to schedule the time.
Facts – N – Stats
Physical Statistics
Eye Color: Blue
Height: 6'0
Hair Color: Gray
Shoe size: 10 1/2
Clothes Size: Suit size 42 long, Shirt Neck 16, sleeve 33, Waist 36, Hat 7 3/8.
Family Information
Born: Detroit on February 10, 1930.
Parents: Father: Robert John Wagner Sr. Mother: Hazel (But liked to be called Chattie)
Siblings: 1 sister named Mary
Children: Katie, Natasha, & Courtney
Wife: Jill
Hobbies
Golf (Handicap 11)
Horse riding
Skiing
Fishing (Fly fishing and Deep Sea)
Loves to Read
Production Companies
RONA I
RONA II (Hart to Hart Series)
Kanaco (Hart to Hart MOW's)
Kanaco Music Publishing owns the music rights to Hart to Hart MOW's
Favorites
Color: Yellow
Music: Mainly Jazz
Musicians: Wynton Marsalis, Jimmy Greenspoon, Dizzy Gillespie (and many more)
Vocalist: Diana Krall, Sammy Davis Jr, Peggy Lee, Frank Sinatra (and many more)
Authors: 2 favorites – Ken Follet, John Grisham
Foods: Chinese and Italian
Football team: Minnesota Vikings
Cologne: Christian Dior's Fahrenheit
Miscellaneous Information
Did you know?? RJ released a Song in 1955 called "Almost Eighteen"
Want to hear a sample? Just click here
He can Tap Dance
Once co-owned an airline called "Desert Air"