AUTOGRAPH SIGNING DATES:
October 26, 27 & 28: Chiller – Parsipanny NJ
---
Hollywood Star Robert Wagner to Receive Second Gold Coast International Film Festival's 'Golden Era Award'.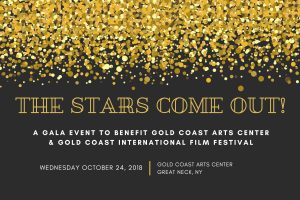 Presentation of the Burton Moss Hollywood Golden Era Award will be on October 24, 2018 at Gold Coast Arts Center in Great Neck NY.
For more information, click on the picture above, or  visit their website at: http://goldcoastarts.org/gala-2018/
---
Autograph Requests:
If you would like an autographed picture, please send a self-addressed stamped envelope to the address below.
Lobo Productions
c/o J. Sloan
PO Box 202408
Denver, Colorado 80220
     Please note: Any fan mail sent to RJ's personal residence will not be responded to. 
The photo size is 8×10, so please make sure the envelope is correct size.
It can take up to a year to get an autograph request fulfilled, please be patient.